About Us
Identity and Affiliation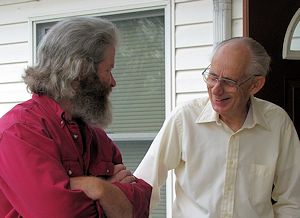 Vision
Doctrine
Identity and Affiliation
Morning View Mennonite Church is located northwest of Singers Glen, Virginia. The church was organized in 1923 as a mission outreach of the Virginia Mennonite Conference. On May 1, 2002 Morning View Mennonite Church became a charter member of the
Mountain Valley Mennonite Churches
. (See the
Operational Policies
of the Mountain Valley Mennonite Churches.)
Vision
Morning View Mennonite Church exists in order to
worship, serve,
and
bring honor and glory
to God.
Recognizing that obedience is one of the highest forms of worship we seek to be obedient to the Word of God and the guidance of the Holy Spirit as we pattern our lives after Jesus Christ.
Recognizing that service to God expresses itself in loving service to human kind we desire to serve each other and those God brings into our lives. We seek to reach out with God's love to each other, our families, our friends, our neighbors, our acquaintances, and the world
Recognizing that God is only truly honored and glorified in our lives as we fully submit to Him and dedicate ourselves to Him and call on others to do the same.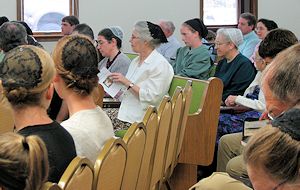 Morning View Mennonite Church seeks to be a loving Body of believers in which the Good News of Jesus Christ is proclaimed and demonstrated, prayer is persistently practiced, and discipleship is a way of life. We strive to provide an environment in which persons are highly valued, nurtured, and supported in their walk with God; encouraged to use their spiritual gifts, talents, and possessions wholly in the service of God and to the glory of God; and are equipped and commissioned to reach out in Christian love and witness to those in the community and around the world.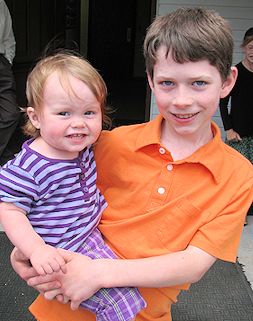 Our desire is to be a congregation whose work is produced by faith, whose labor is prompted by love, and whose endurance is inspired by hope in our Lord Jesus Christ. (I Thessalonians 1:3)
Doctrine
Morning View Mennonite Church's desire and intent is to follow the Word of God in all areas of life and to submit to the Lordship of Jesus Christ who is the Head of the church. Morning View Mennonite Church affirms the
1963 Mennonite Confession of Faith
as her basic statement of doctrine.